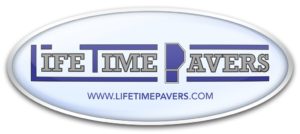 Life Time Pavers is proud to announce that they now offer Nicolock Pavers with paver-shield to our customers in Maryland. Support your community and your state when designing your next hardscape project!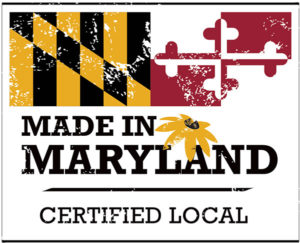 Life Time Pavers is a locally owned Maryland based company.
Nicolock is a 100% U.S. Owned & Operated Manufacturer with a manufacturing plant located in Frederick, MD.
Our complete supply chain is comprised of Maryland based businesses.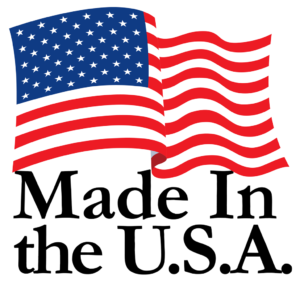 Think of Nicolock as your imagination station when it comes to pavers for pool decks, driveways, retaining walls, walkways and patios. Nicolock is the hardscape products expert you can trust for trendsetting styles that will last a lifetime. For more than 50 years, U.S.-owned and -operated Nicolock has been an industry leader in the production and supply of hardscape products including interlocking paving stones, architectural paving slabs and retaining wall systems. Nicolock's hallmark is its patented Paver-Shield™ manufacturing process, delivering superior top-to-bottom color blending for long-lasting beauty. With the broadest selection of trendsetting products, coupled with rigorous quality control standards, your Nicolock-paved outdoor space is one you're sure to enjoy for years to come.
Experience The Nicolock Difference!
For more than 50 years, homeowners like you have trusted Nicolock to help them create beautiful outdoor living spaces that are built to last. And with good reason. No hardscape products manufacturer has a stronger commitment to superior product quality and service delivery than we do.
Superior Paver-Shield

TM

Protection
All Nicolock pavers made with our patented Paver-Shield manufacturing technology have an ultra dense surface and richer, more vibrant color throughout the thickness of the paver that will not fade for beauty that will last a lifetime.
Our Products Are Second to None
Nicolock operates the most advanced hardscape products manufacturing facilities in the world, ensuring consistency from batch to batch and rich, vibrant colors. That's why all manufactured Nicolock products come with a limited lifetime warranty.
U.S. Made and Locally Supplied
We're proud Nicolock is 100% U.S. owned and operated. Our manufacturing facilities are located in New York, Maryland and Connecticut enabling us to provide responsive service and on-time delivery throughout the entire Mid-Atlantic and Northeast regions, from Maine to Virginia.
To ensure the highest standards in installation, technology and education, Nicolock offers extensive training and seminars to its dealers and contractors. Nicolock is also an active member of the Interlocking Concrete Pavement Institute (ICPI), the industry's leading trade association.
All Nicolock sales representatives are experts in the use of hardscaping products and serve as technical advisors to homeowners, dealers, contractors and design professionals. They have gone through rigorous training and earned industry certification.
All of our hardscape products are made from natural materials, so they can be recycled at the end of their very long life.
The millions of dollars Nicolock invests in manufacturing are an investment in its promise to homeowners that consistency, color and high performance are guaranteed for as long as you own your home. And that's why every product we make is backed by a lifetime warranty.